Prioritise consumer convenience
Consumers can just place items into their bags and our AI-powered object detection system will add them to the customers' virtual shopping carts.
Eliminate store congestion with our checkout-free technology
Removing the manual checkout process improves customer experience as there is no longer a need to queue up. Simply walk out with purchased items.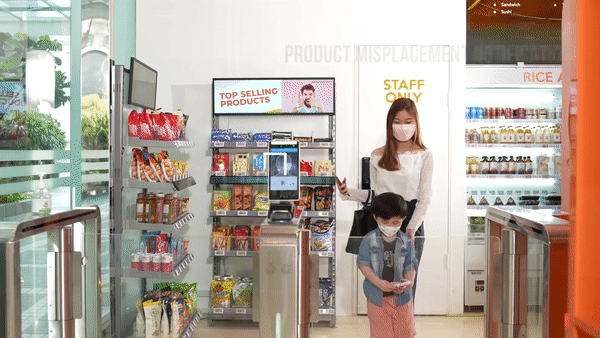 Customise the customer experience with Interactive advertising
Our interactive advertising responds to real-time consumer demographics and items picked up, in order to ensure that every customer experience will be different instore.
Store management simplified
Open and close your store through a simple tap of a button and receive real-time inventory notifications to ensure continuity of product for customers through our manager app. Our solution also includes the ability for dynamic pricing, giving you flexibility right at your fingertips.